Geosys VR3D data management system
               support the visualisation of 3D GIS and BIM data in one integrated viewer
               for users with 2D and 3D measurement and analysis functions. Web based 3D
                   Measurement tools such as distance, path, angel, height, volume, section are provided.
GIS+BIM Platform
View Your 3D GIS and BIM data in VR3D
Sectional View of the BIM Model
Section view cut through the model and provide views of specific
parts of your models. Each type has a unique graphical display,
and each is listed in a different layers in VR3D. The section view
changes when the design changes or the section line is moved.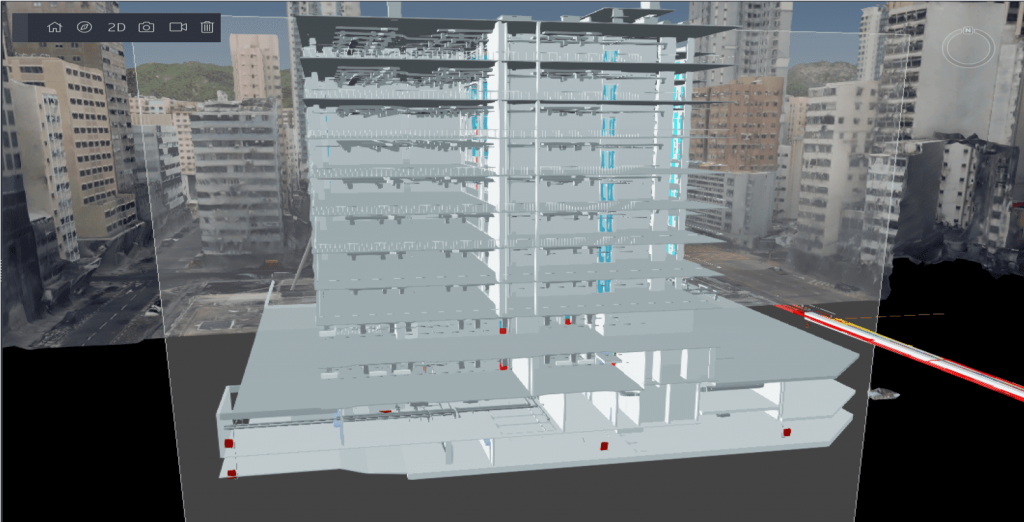 View BIM Models by Layer
There is no decrease in level of detail (LOD) of BIM objects
containing geometry and asset data after publishing on
VR3D. By maintaining LOD of the models accurate size,
shape, location, quantity and orientation of 3D objects can
be kept. And you can view the model by layers.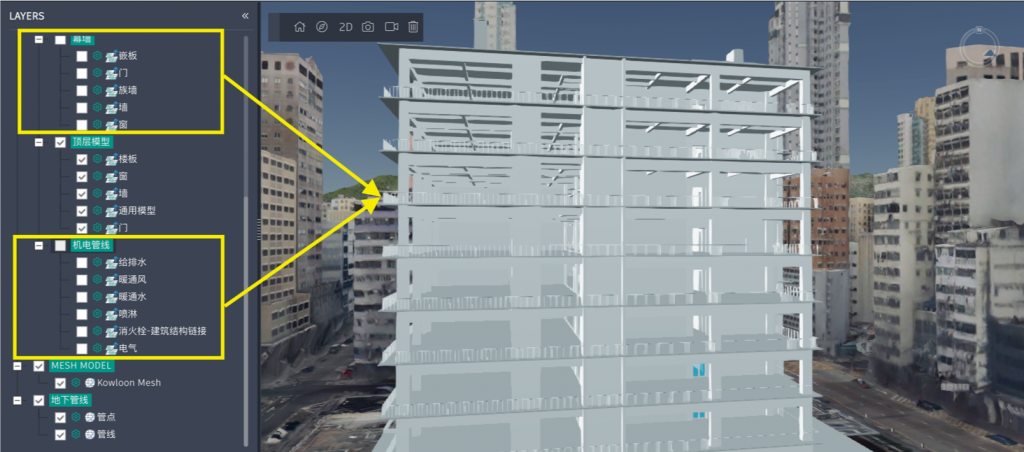 4D Player
Based on  the relevant data from BIM models, VR3D
can simulate the future progress of construction site.
BIM-based simulation can perfectly relate to  actual
works progress that was originally envisioned. Working
with this simulation helps to evaluate the delays and
make all necessary changes.You can adjust the opacity of
the model to compare with the current or past situation.