Geosys Managing Director, Sr. Jack Zhang was invited for an interview by the Surveyors Times April 2021 on How Conservation and Development can co-exist. 

A 

sporadic 

discussion on this topic

 

had 

been 

going 

on 

for 

years

.  

As shared by Sr Jack Zhang of the LSD, the point clouds collected by Simultaneous Localisation and Mapping (SLAM) Laser Scanning Technology can be transformed into basic 3D models for use in the Building Information Model (BIM) to facilitate the collaboration of the project team in a very short time for emergency surveys. Another purpose of surveying and visualising historic buildings in 3D is that digital records help build an archive of Hong Kong's history, which gives younger generations a peek into our historic development in an interactive, 3D GIS environment.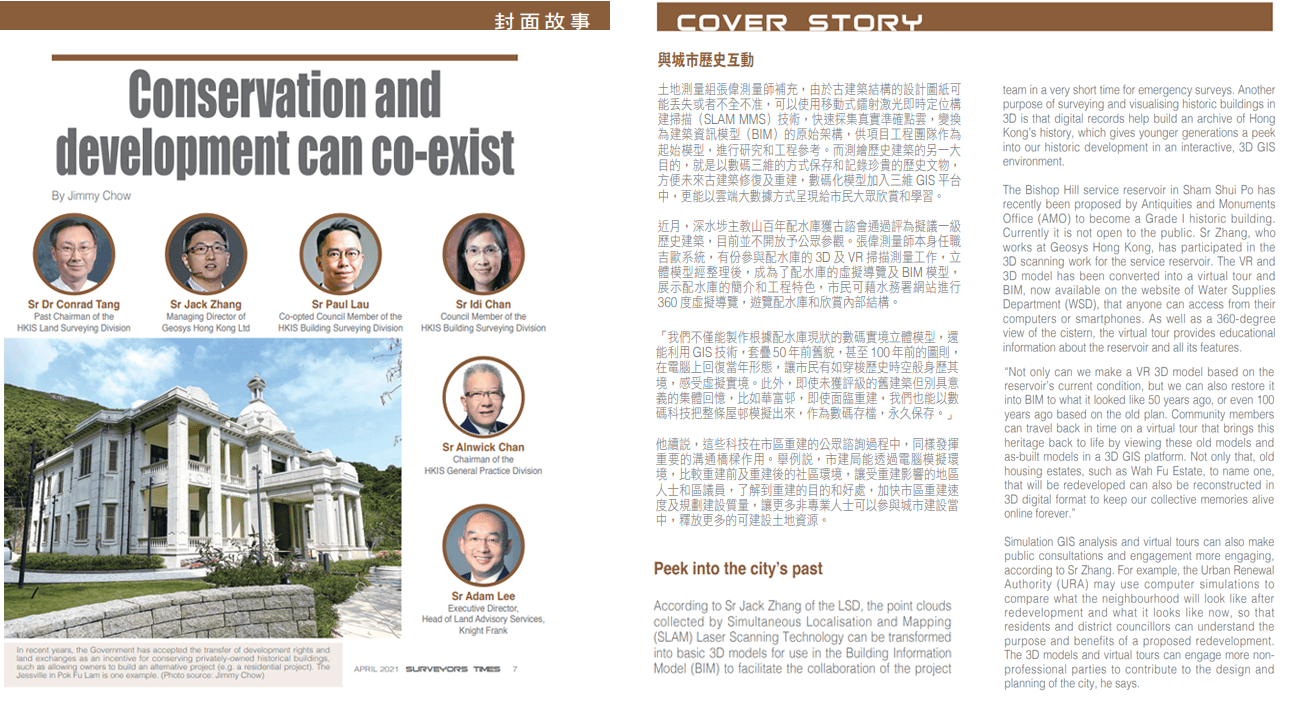 "Not only can we make a VR 3D model based on the reservoir's current condition, but we can also restore it into BIM to what it looked like 50 years ago, or even 100 years ago based on the old plan. Community members can travel back in time on a virtual tour that brings this heritage back to life by viewing these old models and as-built models in a 3D GIS platform. Not only that, old housing estates, such as Wah Fu Estate, to name one, that will be redeveloped can also be reconstructed in 3D digital format to keep our collective memories alive online forever." he says.
Source: https://www.hkis.org.hk/en/publication_newsletter.html