Construction Innovation Expo 2019 (CIExpo) is a signature event co-organized by the Development Bureau of the Government of the Hong Kong Special Administrative Region, Centre of Science and Technology Industrial Development, Ministry of Housing and Urban-Rural Development of the People's Republic of China and the Construction Industry Council. CIExpo 2019 aims to provide an excellent knowledge sharing and business matching platform with the vision to drive a new era in construction. Ms. Lin Zhengyue, Chief Executive of the Hong Kong Special Administrative Region and Yi Jun, Vice Minister of Ministry of Housing and Urban-Rural Development of the People's Republic of China attended the opening ceremony and delivered speeches. During the three-day international conference, the latest building technologies, including BIM, MiC, DfMA were displayed.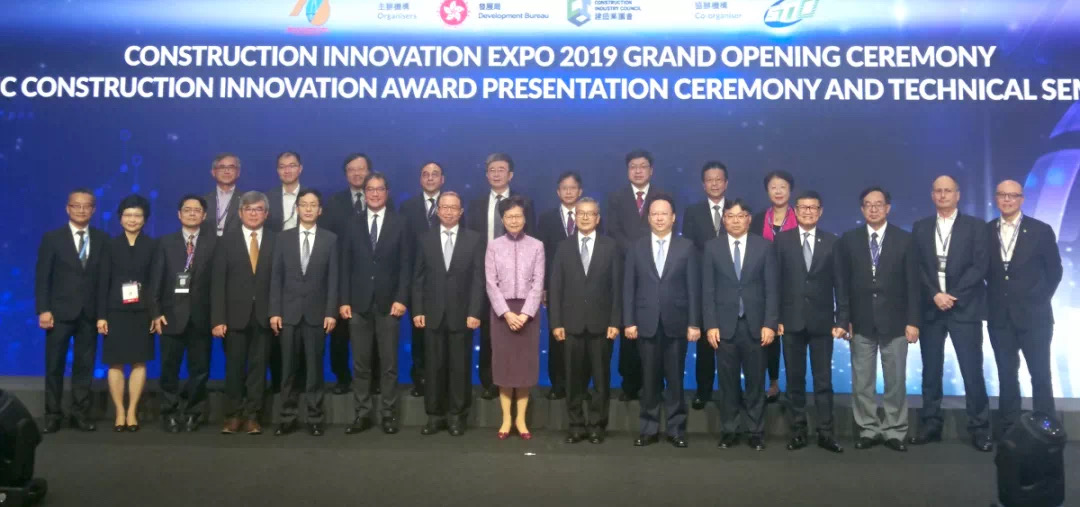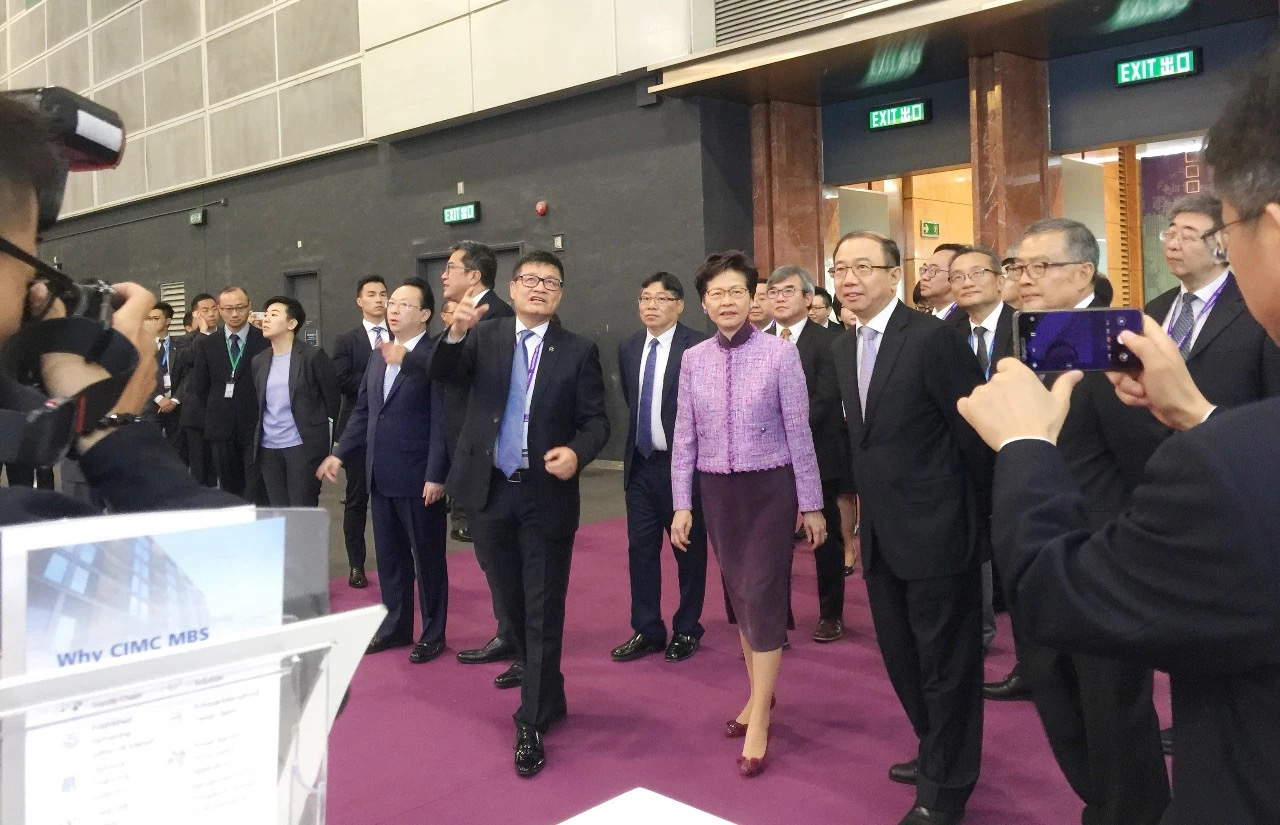 With the increasing demand for the design of sustainable smart cities, the importance of geospatial information in the BIM has been recognized by more and more people. SDMS+ , developed by GeoSys , could be integrated into every stage in BIM life cycle, from planning, design and site operations, to construction management. The application of geographic information system (GIS) data in BIM could help architects, urban planners and engineers create a resilient environment for future communities.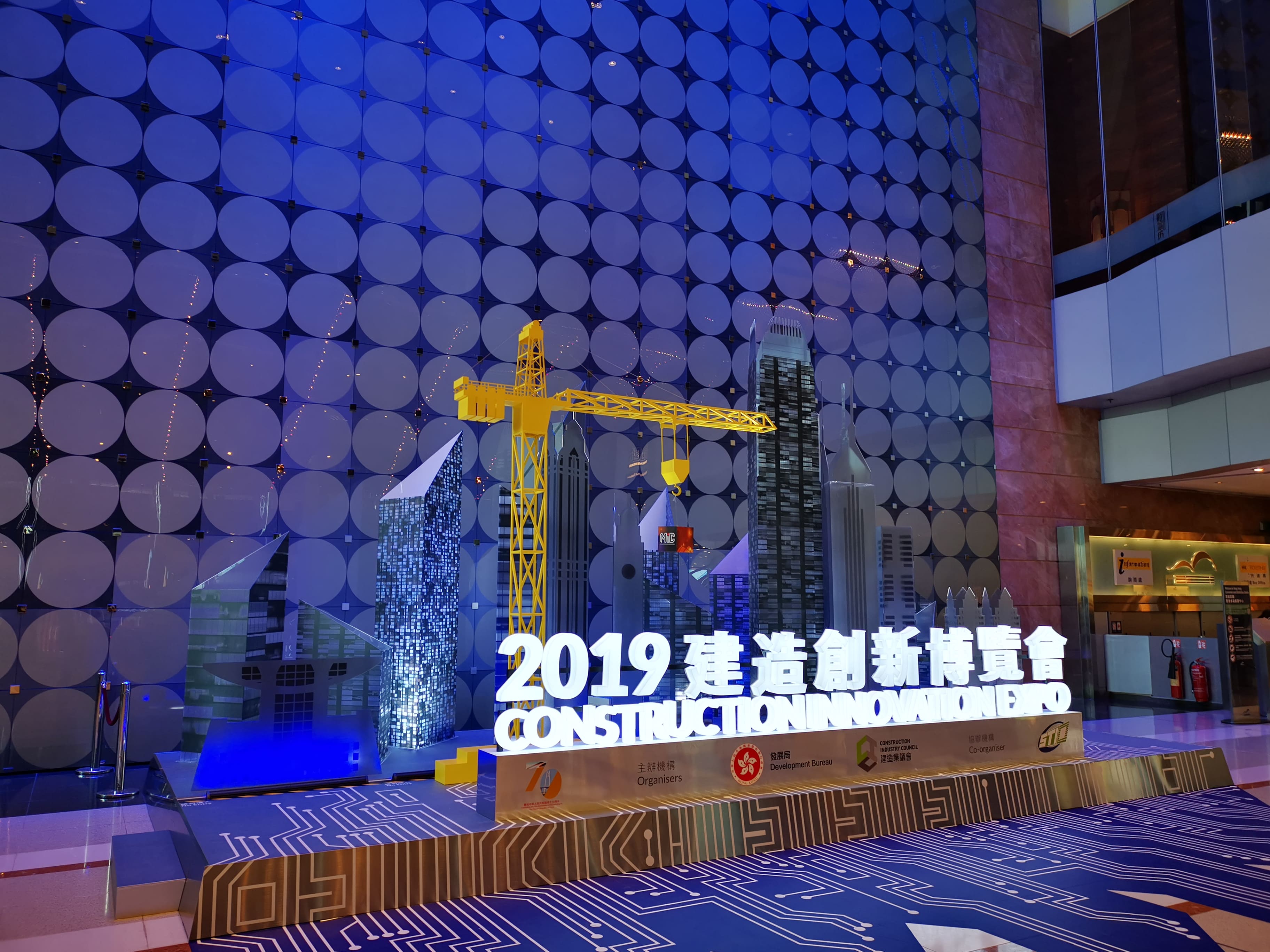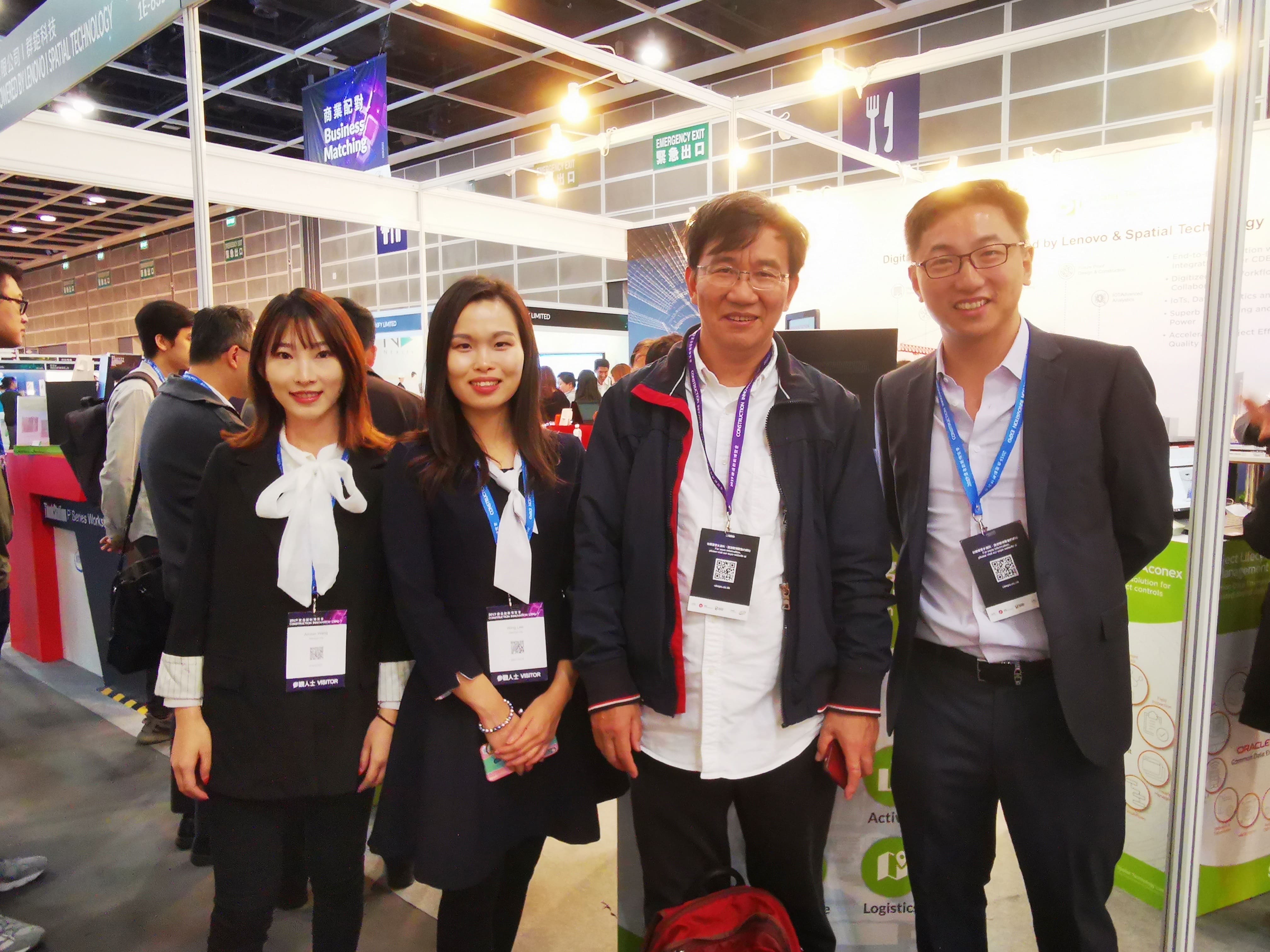 Professor Li Zexiang, Co-founder, Dji Innovations Ltd, Chairman and Director, Googol Technology (HK) Ltd visited our booth and shared some suggestions to Geosys about how to do innovation in BIM+GIS technology.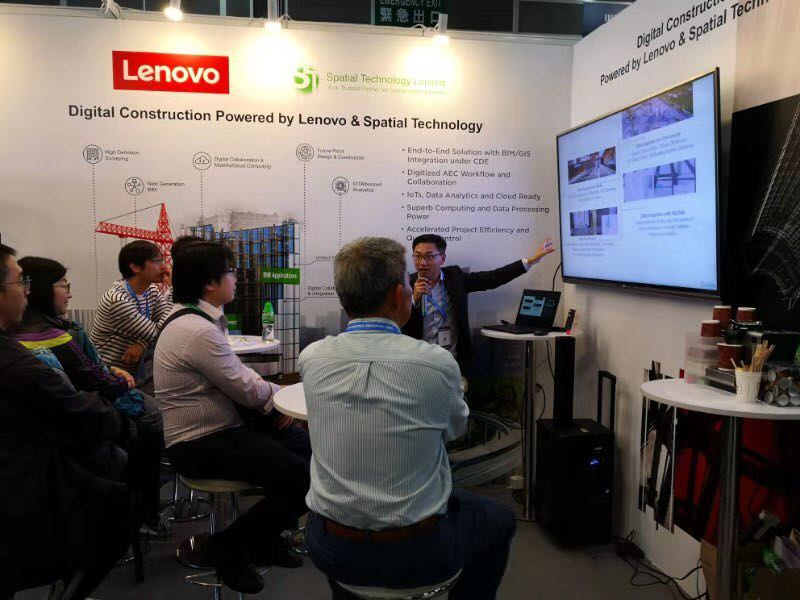 Gesoys Managing director, Mr. Jack Zhang delivered 3 lectures at the InnoTalk Zone about the smart data management platform for Construction Innovation.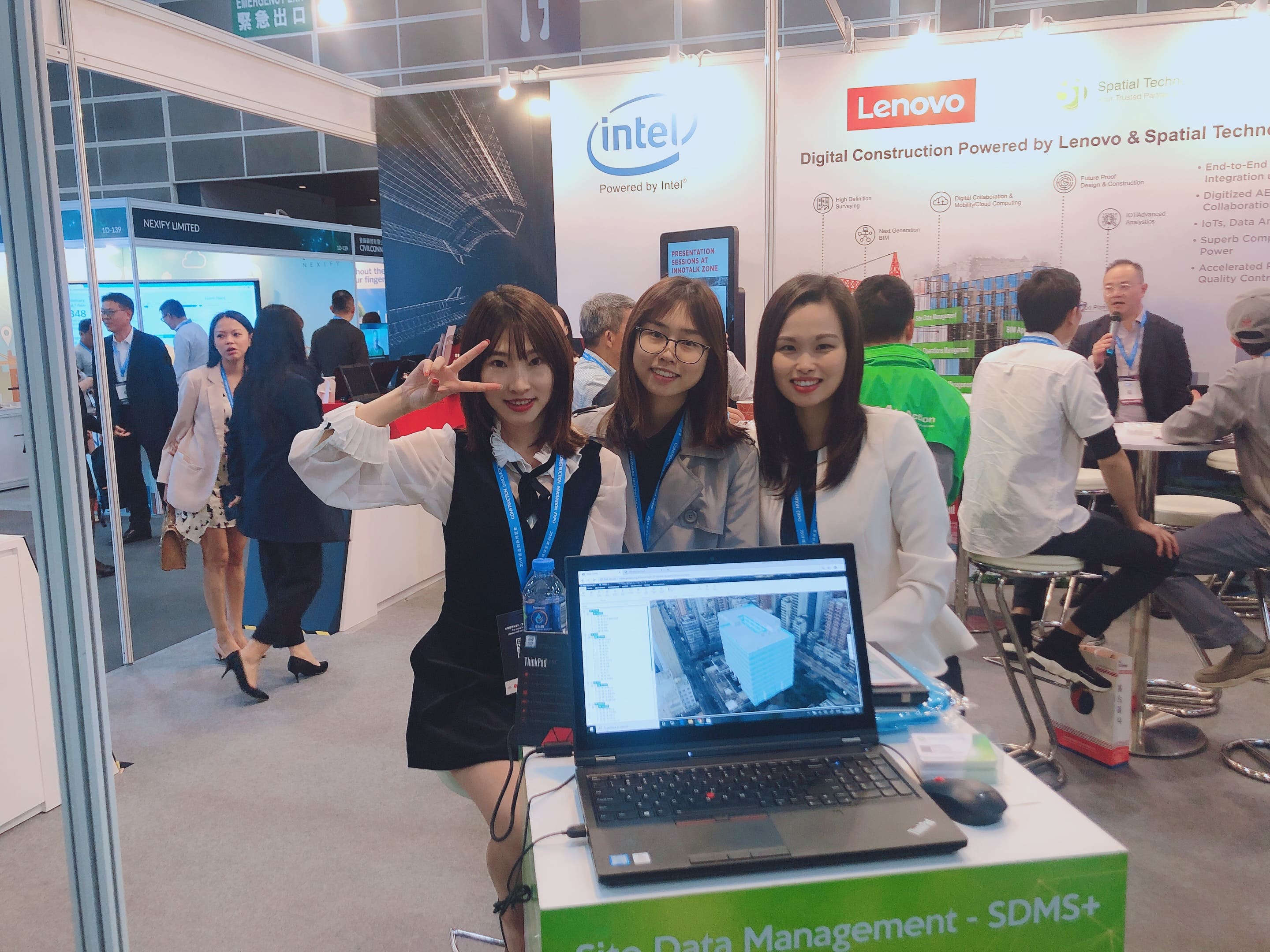 Marketing Officer, Amber Wang , Pre-sales engineer, Christine Cai and Solution Consultant, Ms. Wing. Lee of Geosys at the booth.
Location:
Hall 1C – E, 1/F, Hong Kong Convention and Exhibition Centre
Time:
2019.12.17-2019.12.20
About GeoSys:
GeoSys Hong Kong Limited(GeoSys.org) is a leading innovative geospatial technology provider founded in Hong Kong since 2009, specializing in BIM and GIS modeling, 3D building and land surveying, GIS+BIM applications development in Asian Pacific Area and Great China Area.